The hunger and thirst we endure from sunrise to sunset during this holy month is not only for food and water – the food and water too many of our sisters and brothers all over the globe lack. It is also a hunger and thirst for knowledge, for piety, for humility, for social justice, and for equality. At its most basic, Ramadan is about love. It is a period of reflection and engagement, a path for developing what feminist activist Cathy Cohen calls "radical empathy."

Dana Olwan and Sophia Azeb, Muslim Feminisms Forum: An Introduction
This month, The Feminist Wire hosted a forum on Muslim feminisms featuring a diverse collection of writing reflecting on critical topics such as colonial violence, imperial feminism, human rights, the politics of the hijab, gender violence, and liberatory practices.  Below we've shared the list of articles from the forum and the concluding remarks from the editors, Dana Olwan and Sophia Azeb.  Reprinted with permission.
The Feminist Wire Forum on Muslim Feminisms:
Muslim Feminisms Forum: An Introduction
by Dana Olwan and Sophia Azeb
http://thefeministwire.com/2012/08/muslim-feminisms-forum-an-introduction/
Defining Muslim Feminist Politics Through Indigenous Solidarity Activism
by Shaista Patel
http://thefeministwire.com/2012/08/defining-muslim-feminist-politics-through-indigenous-solidarity-activism/
Seeing Muslim Women With Western Eyes
by Josh Ceretti
http://thefeministwire.com/2012/08/seeing-muslim-women-with-western-eyes/
Striving for Muslim Women's Human Rights
by Gwendolyn Zoharah Simmons
http://thefeministwire.com/2012/08/striving-for-muslim-womens-human-rights/
The Hijab and the Pitch
by Laurent Dubois
http://thefeministwire.com/2012/08/the-hijab-on-the-pitch/
Salam in the City
by Sinat Giwa
http://thefeministwire.com/2012/08/salam-in-the-city/
In honour of the leadership of US-born African-American/African-Caribbean/African-Latin@ Muslim women in responding to HIV/AIDS
by Prof Dr. Ibrahim Abdurrahman Farajajé
http://thefeministwire.com/2012/08/in-honour-of-the-leadership-of-us-born-african-americanafrican-caribbeanafrican-latin-muslim-women-in-responding-to-hivaids/
Pot Roast and Imperial Justifications
by Amal Rana
http://thefeministwire.com/2012/08/pot-roast-and-imperial-justifications/
Reframing the Discussion: Concluding Thoughts on the Forum on Muslim Feminisms
by Dana Olwan and Sophia Azeb
http://thefeministwire.com/2012/08/reframing-the-discussion-concluding-thoughts-on-the-forum-on-muslim-feminisms/
***
Reframing the Discussion: Concluding Thoughts on the Forum on Muslim Feminisms
by Dana Olwan and Sophia Azeb
For too long, Muslim feminists have endured the question of whether Islam and feminism can coexist. This seemingly innocent question, asked on the part of concerned feminists and others, presumes (and sometimes even enshrines) the claim of Islam's incongruity with feminism. The underlying assumptions that frame this tired debate are often articulated in this way: Can religious practice, which often hinges on patriarchal authority and interpretation, be amenable to feminist thought, action, and praxis? Can feminist ideals be sought and attained within a religious (thus patriarchal), as opposed to a secular (and therefore egalitarian), framework? And, more specifically, can Islam, as a religious identity, doctrine, and practice, work in tandem with the principles and ideals of democratic feminism?
Overwhelmingly, the responses from Muslim feminists have highlighted Islam's inherent egalitarian nature and the Quran's gender progressive teachings and edicts.[1] They have argued that Muslim teachings enshrine a politics and practice of gender equity. They shore up important examples of the gains historically made by Muslim women all over the world. Muslim feminists, a diverse group that includes scholars, activists, and practicing men and women, eschew and challenge patriarchal readings and interpretations of both the Quran and the hadith (that is, the body of works that reference and document the prophet's sayings, actions, and doings) in order to support their belief in the mutually reinforcing relationship between feminism and Islam.
Such work, while profound, often cedes too much ground to the charged and often predetermined frames of reference on which the political question of whether Islam and feminism can coexist often hinge. In other words, while Muslim feminists have confronted these questions in real, determined, and sustainable ways, their confrontations leave unturned the terms that shape this debate in the first place. Why, for example, do Muslims feel compelled to answer the question of whether Islam is compatible with feminism by repeatedly defining and defending Islam and showcasing its gender equal principles to non-Muslims? Why don't we alter the frames of the question, asking, instead, what feminism actually means and whether feminism, as a both a political movement and analytical tool, is amenable to Islam and religious identity and practice? How does our constant re-engagement with this question of the ostensibly contradictory, uneasy, or nonexistent relationship of Islam and feminism obscure predetermined relationships of power and reinforce hegemonic discourses?
As Muslim women, anti-racist feminists, teachers, and scholars from two different backgrounds and positionalities, we have found ourselves reflecting on these questions and repeatedly grappling with the troubling narratives that shape discourses about Muslim women and Islam in Western and non-Western contexts. So, rather than responding to the question of Islam's compatibility with feminism from a defensive standpoint, we have utilized this forum to refocus our energies on understanding our varied but interconnected religious and political experiences and struggles and to think through both our alliances and complicities. In short, we want to reflect on how our critiques can be imagined and mobilized in the service of revolutionary causes in a period of intense social, political, and economic local and global change.
For her part, Sophia's faith has served as her political, spiritual, and social anchor. Both her scholarly and activist work engage her own particular experience as an Afro-Arab anarcha-feminist Muslimah missing the whimsy and traditions of her neighbourhood in Alexandria, Egypt, and a homestead in Beir Nabala, Palestine — a home(land) that she has never set foot upon. Sophia's Muslim politics are shaped by a Third Worldist devotion to disrupting the imperialist binary of Arab vs. African that many of our sisters and brothers in Islam, the West, and SWANA (Southwest Asia and North Africa) replicate. But, as Sinat Giwa articulated in a loving narrative of finding the peace in "Salam'ing to strangers" (only a little pun intended), Sophia's Islam remains her own. It is a self-aware, anti-racist, and feminist Islam devoted to building solidarity by owning and respecting the complexities of her intersectional identities and those of her peers and allies.
As a Palestinian feminist scholar based in the settler colonial state of Canada (who will soon be moving to the United States), Dana has often struggled to find her own faith amidst pressures to conceal religious practice, to sever ties with religious communities, and disavow violent acts perpetrated in Islam's name. Dana's faith is driven by her desire to understand Muslim women's acts of resistance against interpersonal and state-sanctioned acts of violence. Like Shaista Patel, Dana seeks to enact "feminist theories and practices that recognize the critical and urgent need of intervening in the interlocking workings of state power and gender violences, and that engage with histories of the land we are on."
Both of our Muslim feminist politics are informed by our commitment to confronting patriarchal acts of violence committed by the state andinstitutionalized forms of patriarchy and imperialism perpetrated by individuals, both Muslim and non-Muslim, without fueling Islamophobia, settler nationalism, or racism. Our Muslim feminist politics are about forming connections between Muslim and non-Muslim justice-seeking men, women, and children and supporting their struggles against colonial and gendered oppressions and sexual violence. Like Josh Cerretti, our feminist politics necessitate that we think about Islam in a way that does not obfuscate the longer histories of Muslim women's resistance. And, above all else, our Muslim feminist politics are characterized by a refusal to be haunted by pre-scripted narratives that misrepresent the voices of Muslim women and men and overlook their complex lives, multiple interests, and varied experiences.
It is our belief that a singular focus on addressing the question of whether Islam and feminism can co-exist risks missing how Muslim women from all around the world engage questions of gender equality, fight gender oppressions, and secure women's rights on a day to day basis. The articles we have chosen for this forum offer a sampling of such radical practices and provide insights into the plurality of our religious beliefs and political commitments. We do not wish to romanticize our relationships to our faith. Rather, we aim to ask deeper, more thoughtful, and more urgent questions about the role of faith in these troubled and troubling times. This is why, instead of asking whether we can reconcile Islam and feminism, we choose to think about how the tenets of Islam, its principles of justice, and gender equity inform Muslim women's struggles on a day to day basis. We ask how Muslim women, individually and collectively, invoke Islam's authority in their lives and what their actions as Muslim women reveal about Islam's gender politics. The answers to these questions  are complex, contradictory, and manifold. We believe that asking questions that center Muslim women's lives can highlight their rich and multifaceted encounters with patriarchal, gendered, colonial, imperialist, and local state oppressions. These questions may yield more interesting and honest conversations about the status of Muslim feminism, its practice, and its influence. It is our hope that our forum has contributed in some small way to these conversations which are already unfolding all around the world in creative and significant ways.
*Update: We are deeply saddened and horrified by the senseless killings of innocents at a Sikh gurdwara in Oak Creek, Wisconsin today. We are equally distressed that Sikh spokespersons have been asked to defend and define their faith on national television during such a time. Our thoughts are with the victims and their families, as well as with our Sikh relatives whose communities have suffered greatly from the ignorance and hatred of their fellow citizens since September 11, 2001.
---
[1] See, for example: Kecia Ali's Sexual Ethics and Islam: Feminist Reflections on Qur'an, Hadith, and Jurisprudence (Oxford: One World, 2006). Margot Badran's Feminism in Islam: Secular and Religious Convergences. (Oxford: One World, 2009) and Feminism in Islam: Secular and Religious Convergences (Oxford: One World, 2009). Amina Wadud's Qur'an and Woman: Rereading the Sacred Text from a Woman's Perspective (Oxford: Oxford University Press,1999) and Inside the Gender Jihad: Women's Reform in Islam (Oxford: One World, 2006).
______________________________________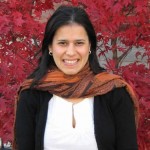 Dana Olwan
 is the 2011-2012 Ruth Woodward Junior Chair in the Department of Gender, Sexuality, and Women's Studies at Simon Fraser University. In Fall 2012, she starts her position as Assistant Professor of Women's and Gender Studies at Syracuse University. Her research focuses on gendered and sexual violence and the politics of naming honour killings.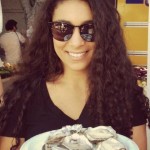 Sophia Azeb
 is an Egyptian-Palestinian anarcha-feminist teacher, writer, and organizer pursuing her PhD in American Studies & Ethnicity at the University of Southern California. She organizes with a number of anti-racist and feminist initiatives, namely the Palestinian American Women's Association of Southern California. Sophia is also a writer for the popular media blog collective, Africa Is A Country (
http://africasacountry.com/
).  You can follow her on twitter 
@brownisthecolor
.