Stop the Genocide!
The Incite! Palestine Force Issues Call for Public Art
Right now, in this moment, we witness in Palestine the most brutal colonial invasion in recent history.
This is a new exponential escalation of the ongoing genocide of the Palestinian people.
We must meet it with the fiercest LOVE and IMAGINATION. We call on everybody everywhere to act and be relentless!
Now is the time to paint the face of Palestine, the eyes of Gaza on every corner and every roadway.
The Incite! Palestinian Force is issuing a call for visionary public art actions!
➡️ Download the posters & stickers and paste them everywhere:
* No Genocide posters/stickers
* Heba Zagout posters/stickers
➡️ Spread images and stickers far and wide.
➡️ Paint the truth everywhere!
Let us rise up like the tide needed to stop the genocide. In the spirit of the thousands of spirits taken from Palestine, let us interrupt, disrupt, rise up: From the River to the Sea, Palestine Will Be Free! Mourn the dead, fight like hell for the living. Heed the call of the ones who remain. Free Palestine. We join you on your canvas Heba, hold our paintbrushes, guide our struggles, you are with us, Heba.
The art above on the right honors Heba Zagout's life as a mother, revolutionary, creator, and treasured and indispensable member of the Palestinian Feminist Collective community.
Learn more about Heba's life in this video.
Heba was killed with her 2 children in their home by an Israeli air strike on October 13, 2023. Raise up Heba's spirit today and every day!
INCITE! Palestine Force Kufiya Pledge
I pledge to step up my level of commitment to end the genocide and occupation in Palestine. I commit to challenge myself and those around me to take bolder and more creative actions like:
Daring public art actions (posters, murals, tags, etc)
Direct actions to disrupt the flow of weapons and capital funding the slaughter
Ever growing mass protests and boycotts
Ongoing collective organizing, learning and zionist unlearning As radical feminists of color we know abolition, racial, gender and reproductive justice requires an end to imperialism.
We condemn Israel's colonial military and sexual violence and understand that our freedom from violence is only possible if Palestine is free.
In that spirit:
I commit to hold the images of the Palestinian Kufiya — the land, the sea, and olive leaves — in my heart;
I pledge to you Heba, martyred Palestinian artist, and to all martyrs and our Palestinian relatives,
When Palestinians are under attack:
WE STAND UP, FIGHT BACK!
FREE PALESTINE!
Abolition and the Liberation of Palestine
Panel held on Nov 1, 2023 | Watch now ➡️
More details

Screen a critical discussion on the ongoing war on Palestine. This video features Dr. Angela Y Davis, Lara Kiswani (Executive Director of the Arab Resource and Organizing Center), Stefanie Fox (Executive Director of Jewish Voice for Peace), and Nadine Naber (INCITE! Palestine Force) in a discussion moderated by Mohamed Shehk (Campaigns Director of Critical Resistance) to help us understand the situation on the ground in Palestine, how organizations and people everywhere can mount effective resistance to the genocidal war against Palestinians, and how we can use abolitionist strategies such as Dismantle-Change-Build, Divest/Invest & "Defund," and "shrink and starve" to do so.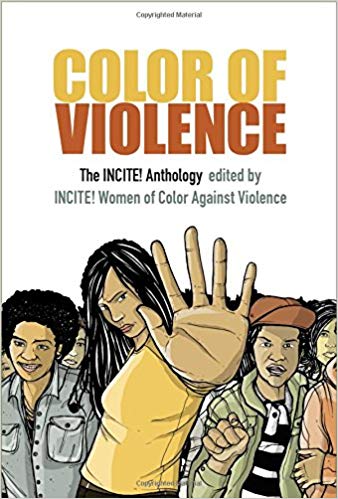 What would it take to end violence against women of color? Presenting the fierce and vital writing of organizers, lawyers, scholars, poets, and policy makers, Color of Violence radically repositions the antiviolence movement by putting women of color at its center.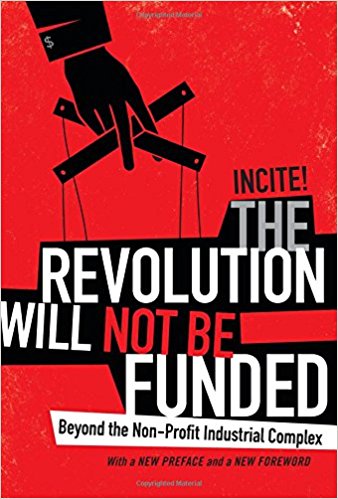 The Revolution Will Not Be Funded gathers essays by radical activists, educators, and non-profit staff from around the globe who critically rethink the long-term consequences of what they call the "non-profit industrial complex." Drawing on their own experiences, the contributors track the history of non-profits and provide strategies to transform and work outside them.