Sisterfire: Art as a Political Tool
Art is a critical political organizing tool. SisterFire began as a successful national women of color multimedia arts tour in 2004. Today it lives on through an on-going integration of art into INCITE!'s political work.
MORE ABOUT 2004 SISTERFIRE TOUR: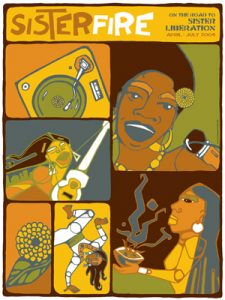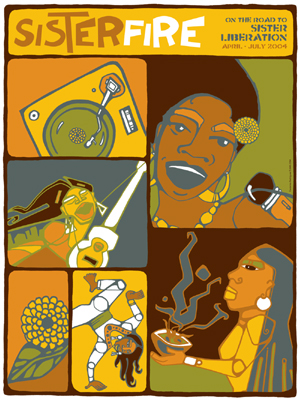 In 2004, INCITE! organized SisterFire, a national women of color multimedia arts tour that traveled across the U.S. INCITE! members organized SisterFire because of how powerful cultural work can be. Political art is critical because
It sparks critical reflection and consciousness for mass groups of peoples. It helps us manifest our power and our vision into something real;
It inspires and connects us to each other. Through art and culture many people can find a new sense of "knowing" and being politically conscious. This kind of "knowing" is not just intellectual knowledge, but it is form of knowing that involves all of ones senses. It is the power of consciousness that affects your mind, your body and your spirit;
The way that our society is currently structured, people, particularly poor and working-class people, become dehumanized through a process of having to work incessantly with little time to develop their human potential. Through arts and culture, we can become more in touch with our full humanity.
Liberation struggles throughout the world have depended on arts and culture to spread the message of liberation throughout their populations.
Through culture we bring our vision alive, reclaim our histories and identities, and draw on the strength of our ancestors.
Our resistance through culture gives us strength in the present and lets us collectively envision our future!
SisterFire was a very successful project with that drew hundreds of women of color in Portland, OR; Bay Area, CA; Los Angeles, CA; Albuquerque, NM; New Orleans, LA; Seattle, WA; Washington, D.C.; New York City, NY; Chicago, IL; and Pierre, SD. Through artistic engagement, women of color addressed the many wars waged against women of color, from U.S. invasions into Iraq and other lands to sexual and domestic violence. We made plans for movement building for peace and self-determination. To read press about the tour, please check out the following articles:
"Sistas Fired Up Over Violence"
New York Daily News, 3/17/04
"SisterFire NYC – Free Concert To End Violence"
Vibe.com, 6/18/04
SisterFire lives on through INCITE!'s commitment to integrating art in all of our work. Visual art, for example, plays a big role in INCITE! political materials, thanks to many artists, most notably Favianna Rodriguez (who designed the original SisterFire artwork including the poster on the left of this page), Cristy C. Road, and Samia Saleem. Also, Young Women United, an INCITE! affiliate in Albuquerque, NM, continues to organize a fabulous local SisterFire event every year, and the New York City chapter of INCITE! grew in part out of the SisterFire tour stop in New York and this collective is called SisterFire NYC.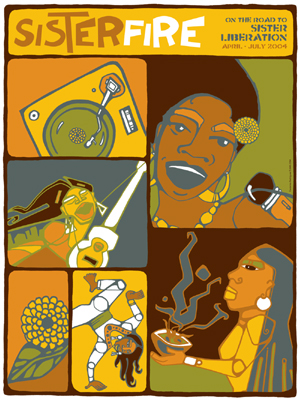 Sisterfire Art by Favianna Rodriguez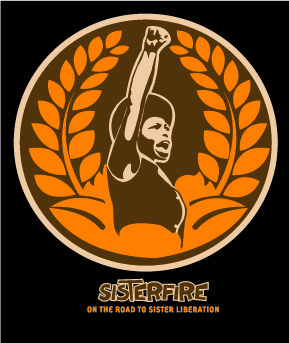 Sisterfire Art by Favianna Rodriguez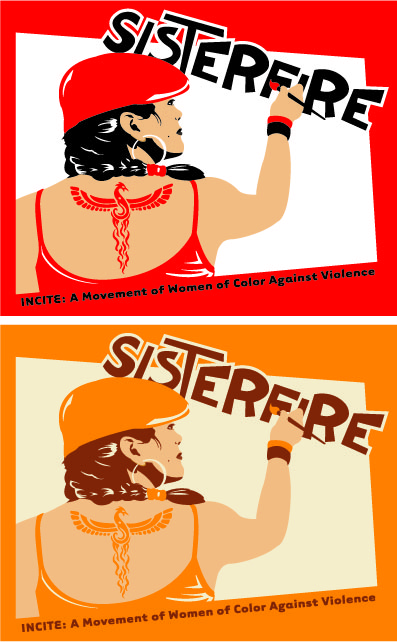 Sisterfire Art by Favianna Rodriguez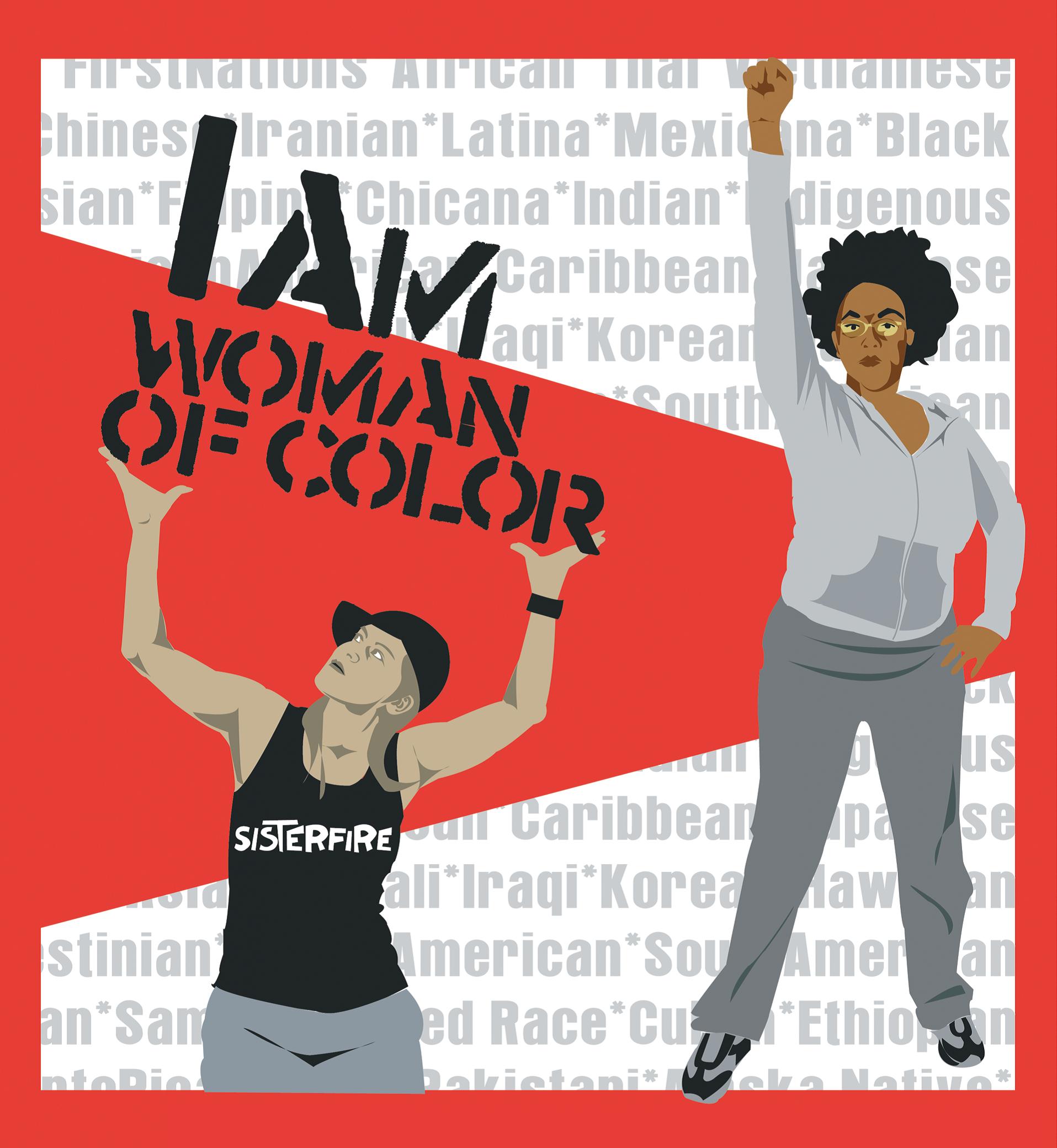 Sisterfire Art - Seattle Event